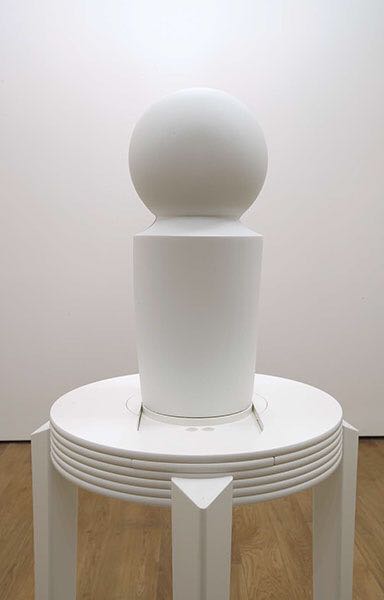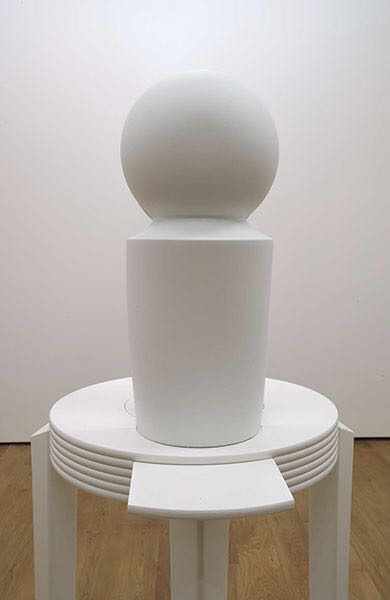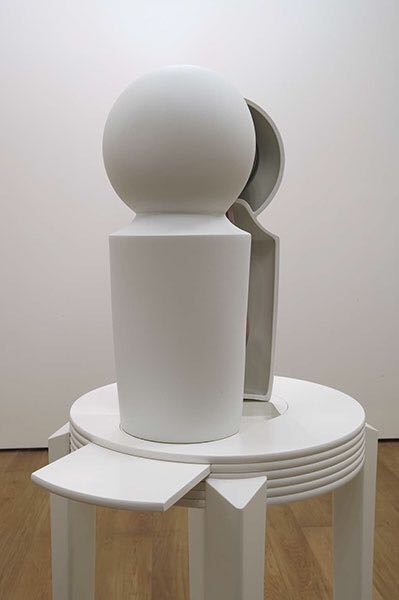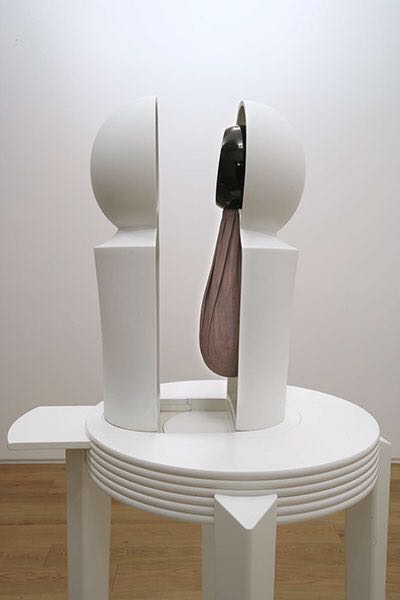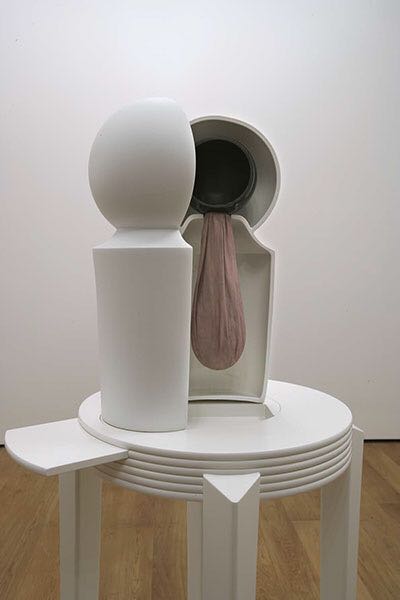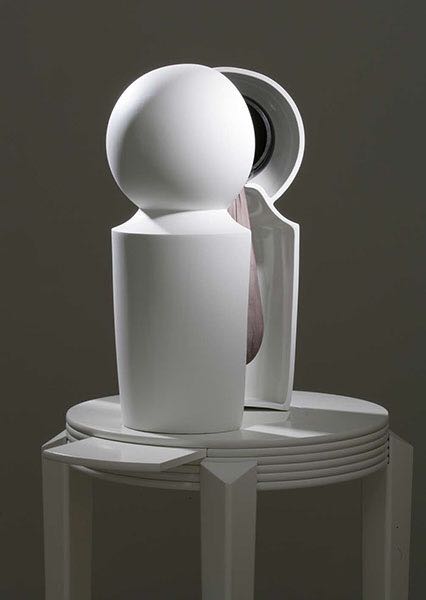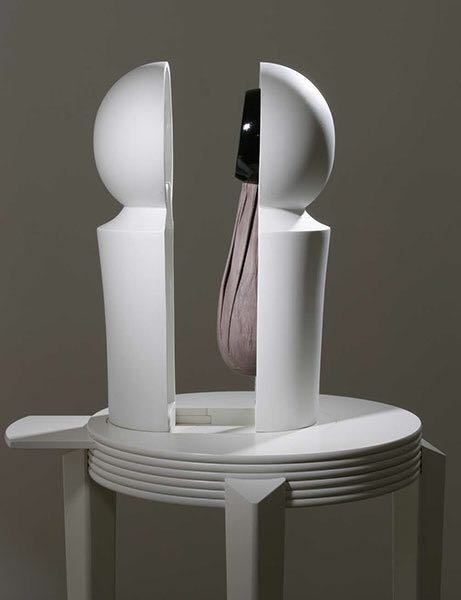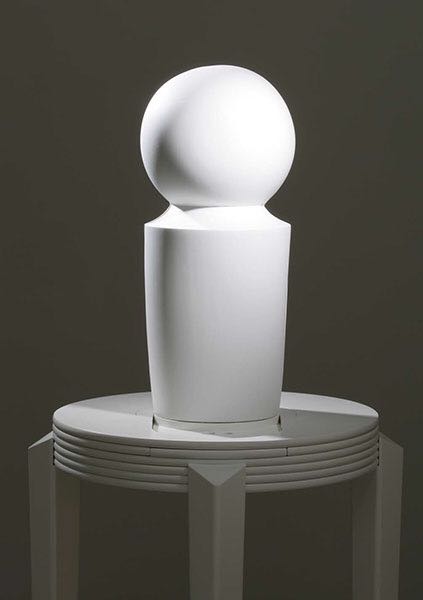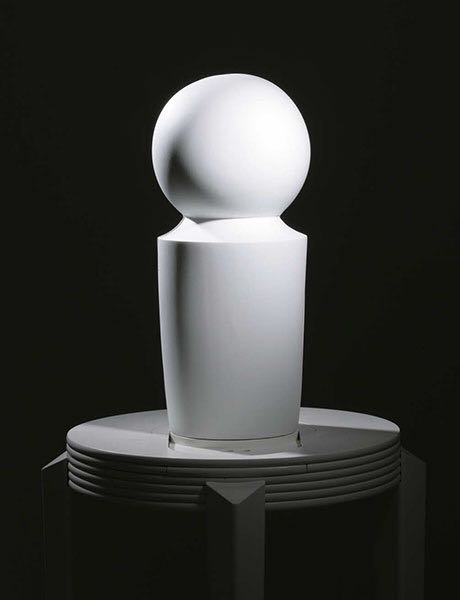 "Kismet", 2000. "Kismet" 2010 TANAS, Berlin, Germany. Courtesy: Ebru Özseçen. Vehbi Koç Contemporary Art Collection, Istanbul, Turkey.
In this work, Ebru Özseçen draws from an ivory sphere with a pouch of beans marked with letters inside that she accidentally encounters in an antique store in Amsterdam. The story of this mysterious object, which she learns to be a love toy of a French Countess, is as intriguing as the object itself. Selecting a random bean from the ivory sphere, the Countess would decide which lover she would spend the night with; in a certain respect her fate -kısmet in Turkish. In Özseçen's hands, 'Kısmet' transforms into its contemporary sculpture counterpart of this game of chance. Placed over a pedestal that revolves around its own axis; the body of the conic sculpture made of bull's testicle under an ebony sphere that is protected as if by a porcelain armor. Choosing to work with a loaded tradition such as the Nymphenburg porcelain, which directly constitutes the basis for handicrafts in Bavaria, in Kısmet the artist has employed the late–Romantic tradition, of which Munich is also an important center. This romanticism is much more lustful than its Northern counterpart and with its seductive and passionate emotionality it has come to voice in perhaps all of the artist's work over the last decade.
"Kismet", 2000. Porcelain, ebony+bull testicle, rotatable wood pedestal.