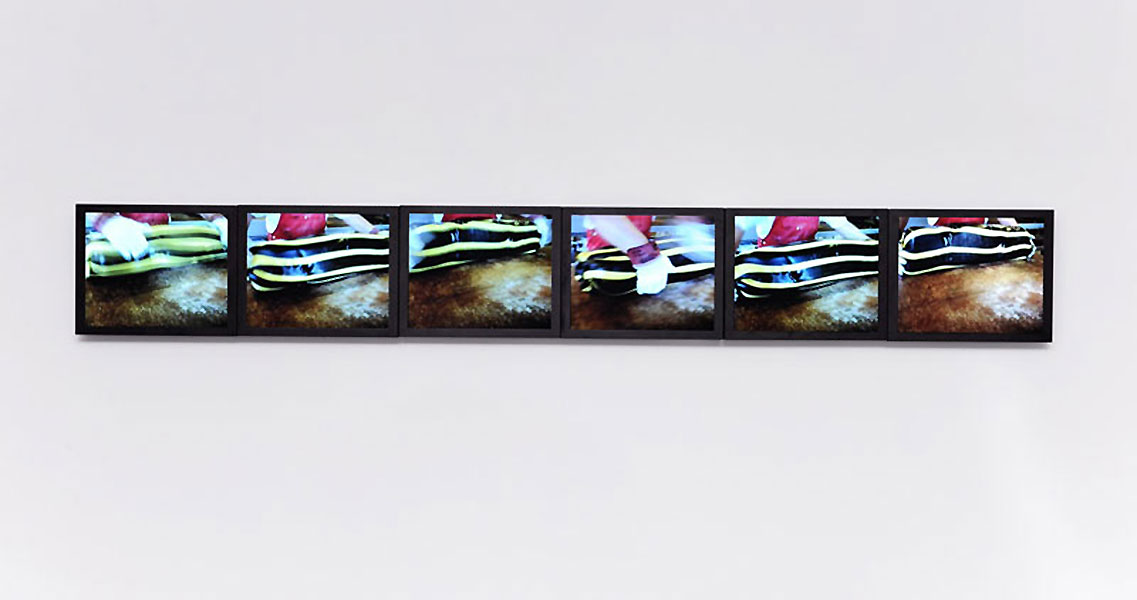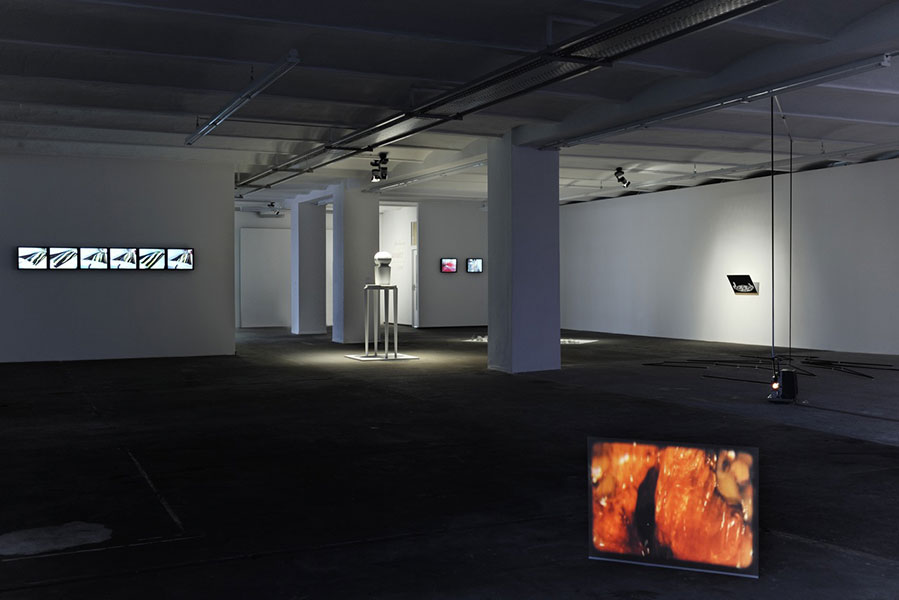 "Baby Lakritz" 2008. "Kismet" 2010 TANAS, Berlin, Germany. Courtesy: Ebru Özseçen. Photography: Uwe Walter. ed.1/5 Collection Block, Møn, Denmark.
This is easily the most penile-fixated show you'll see in some time. The Dish Washing Dreams (1996) has wire twisted into Freudian phallic forms resting on tiles. As for videos, Bitter Chocolate Love (1998) finds a confectioner in slo - mo moulding balanic globules of chocolate using a silk stocking: in Baby Lakritz (2008), marrow shapes of yellow-and-black-striped liquorice are pampered and prepared by gloved hands; and in Jawbreaker (2008), a woman obsessively fellates a giant gobstopper. If the erotic link between food and sex is an ancient trope that is regularly reinvented - recall the Japanese film Tampopo (1985) - here perhaps is the Turkish sculptural and video art update. Finally, in The Turn-On (1998), what looks like raspberry juice is folded through viscous cream. Coming from a society dealing head-on with proscriptive Islamic fundamentalism, Özseçen's work is challengingly erotic and yummy. Just remember to pack your insulin.
*Excerpts from the text "Kismet" by John Quin published in ArtReview, London, October issue, p. 153, 2010
"Baby Lakritz", seven channel video installation.