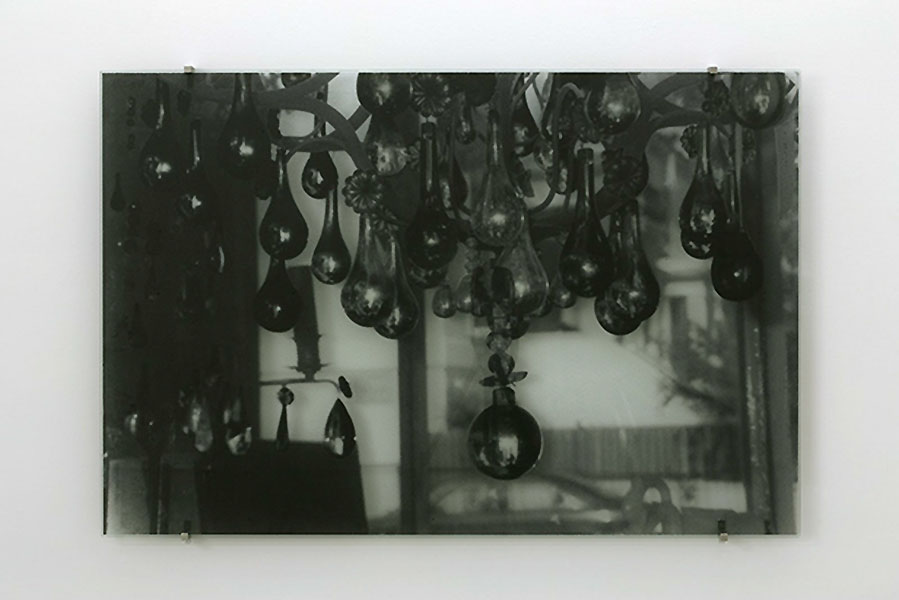 "Balls", 1997. "True Love Soul Mate" 2012 Rampa, Istanbul, Turkey. Courtsey: Ebru Özseçen ed.1/8, BACOP Collection, Brussels, Belgium.
"Balls", 1997 is one of the earliest works of the artist. "Balls" portrays shining ball and pendants on a chandelier, which the artist photographed in an antique store in London. Özseçen returned to these forms in this photograph over and over again throughout the years. She used the same form in Sugar Chandelier exhibited in the 1999 İstanbul Biennial; in the tears falling from façade of the Elhamra Passage on İstiklal Street in Beyoğlu in 2001; and in her 2009 sculpture Kısmet among others. For her exhibition at Rampa Balls is revealed again, to greet us as a three-dimensional photograph/relief/sculpture in the hands of the famous glass master Mayer of Munich. The work, which has been reprinted as relief over glass and ornately designed with mirrors, opens a new space where Özseçen questions the relationship between space and body through her inner experiences. As the spectators are able to see their own reflection on the very work itself, Özseçen invites them to redefine themselves within the space in the photograph.*
**Text by Üstüngel Inanç "Press Release of the Ebru Özseçen exhibition -True Love Soul Mate-"
"Balls", 1997. Float glass, custom made lead holders.