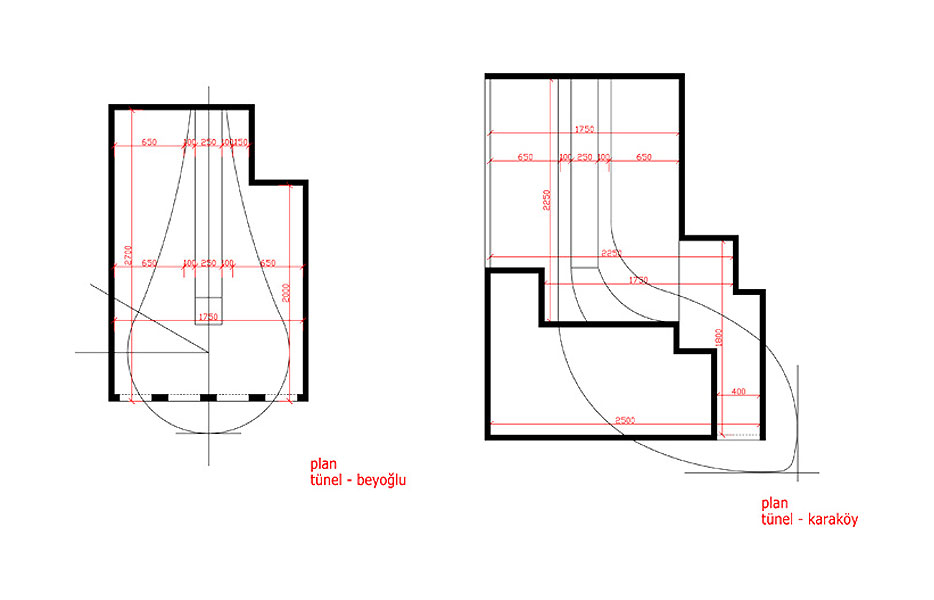 "Tünel", 2005. "Pedestrian Exhibition 2", Istanbul, Turkey curated by Fulya Erdemci and Emre Baykal.
Ebru Özseçen designed a spatial intervention to the historical Tünel (Beyoglu&Karaköy underground Station, Istanbul, Turkey) which is one of the oldest metro systems of the world. This project aims to relate the interior spaces and façades of the buildings at the two exits of the Tünel leading to the Karaköy and Tünel square Beyoglu and thus to link these two buildings which differ greatly from each other architecturally.
* Text published in "Istanbul Pedestrian Exhibition 2" guide.
"Tünel", 2005. Pneumatic and fluidic muscle, galvanized stainless steel structure.