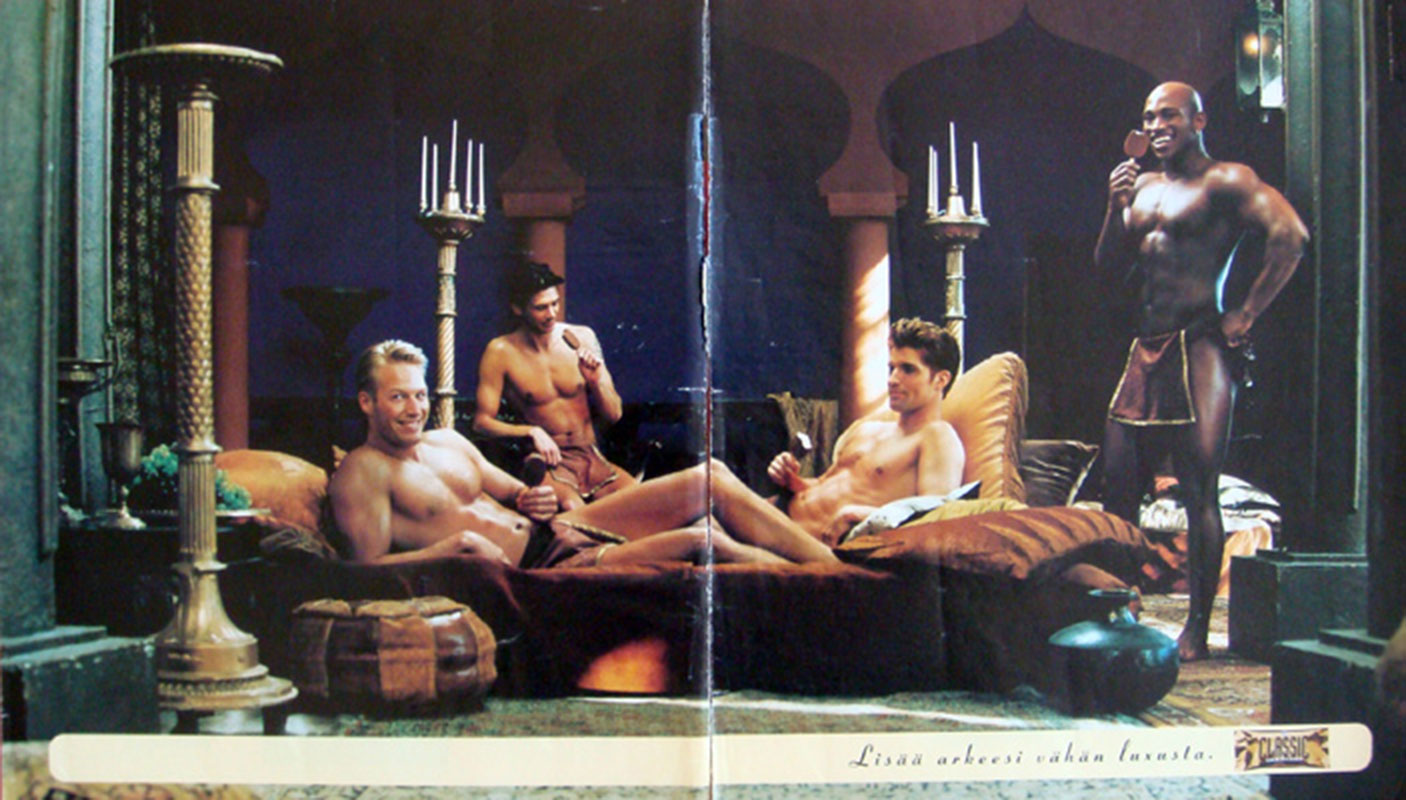 "Magnum 4", 1997. Midway Contemporary, Minnesota, USA.
The ghosts Eva Hesse and Louise Bourgeois stalk the room via its profusion of sexy tactile curves. There's a palpable love for artisanal tradition given the variety of materials among the conceptual riffing, and Özseçen plays, too, with the facade of the masculine - witness her détourned ice-cream advert, Magnum 4 (2007), where a harem of naked beefcake lounges around slurping said ithyphallic lollies. Elsewhere, men get kicked in the knackers. On a rotatable pedestal sits Kismet (2010), an ebony ball upon a conical torso made of bull-testicle leather. Some sort of customised dildo, a Turkish steely dan? The work, apparently, is based on a chance find in an Amsterdam antique shop of an ivory globe that contained a bag of beans inscribed with initials: a love toy owned by a French countess who randomly selected her lover for that evening by drawing a bean from the bag. Oo - er. missus.*
* Excerpts from the text "Kismet" by John Quin published in ArtReview, London, October issue, p. 153, 2010
"Magnum 4", found advertisement reprinted for the OldNews Publications.