GLASS FLOWERS THROUGH THE GLASS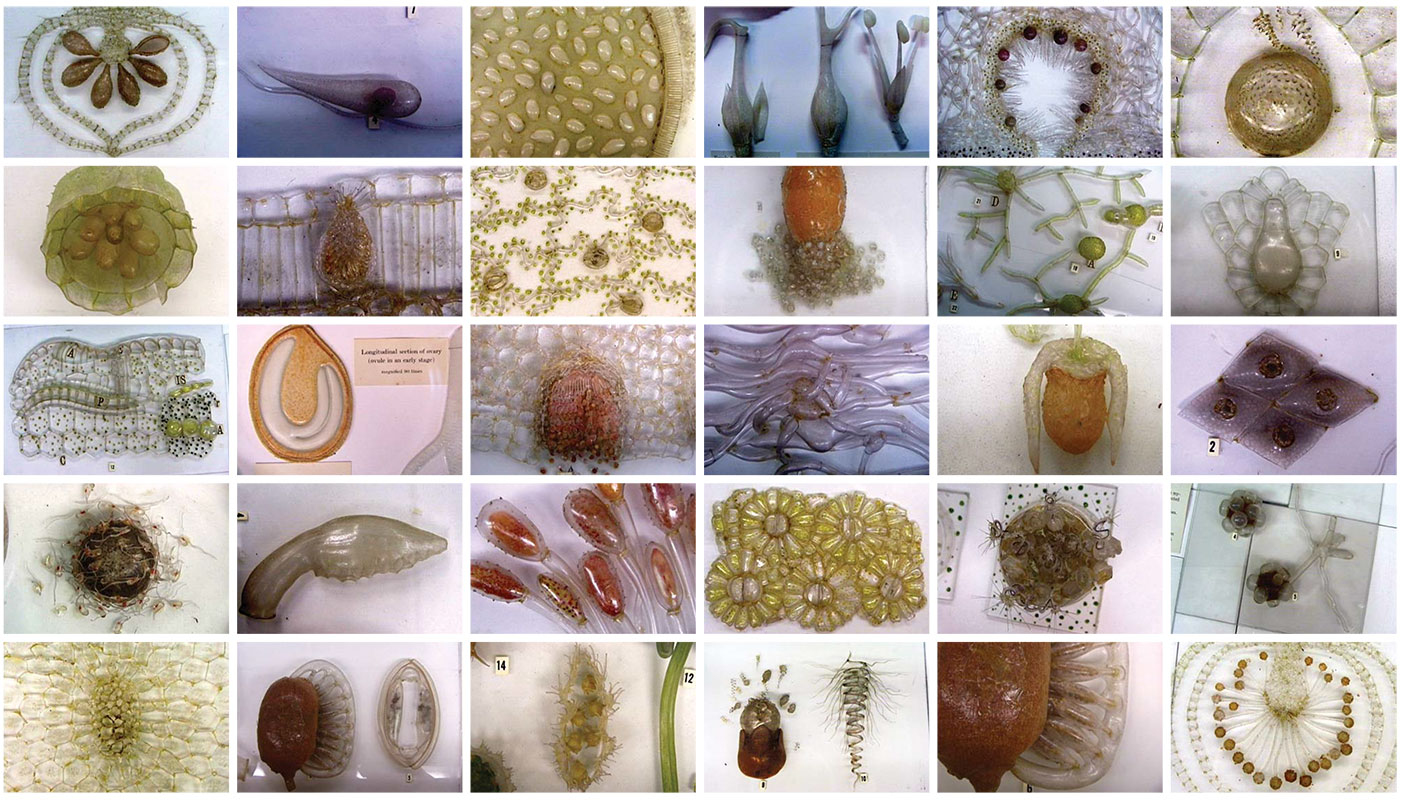 "Glass Flowers Looking Through The Glass", 1999. "Sugar Top Girl", 2001. Henry Urbach Architecture, New York, USA/"Springtime", 2000. Nikolaj Art Center, Copenhagen, Denmark.
Ebru Özseçen photographed only Pistol & Stamen details in Botanical Museum in Harvard University, Boston in the year 2000. The Pistol&Stamen pictures translate phenomenons of sexual organs of the flowers. "Humans we are so similar... if we cut and take a sample tissue but flowers their's always different according to type." The glass flowers were created during the years 1887 to 1936 by Leopold and Rudolf Blaschka in Dresden, Germany, whose skills, obviously, were superlative. The collection is vast: together the Blaschkas made approximately 847 life-size models representing some 780 species and varieties of plants in 164 families, together with over 3,000 detailed models of enlarged flowers and anatomical sections of various floral and vegetative parts of the plants.The Blaschka Glass Models were intended "...to hold the forces of corruption at decay at bay, overcoming the imperfections of plants dried and flattened in a herbarium or bloated and bleached in alcohol. They wanted to forma timeless garden. " The dilemma of the perfect copy like in every Museum couldn't escaped to be trapped in vitrines in Harvard's Ware Collection and became untouchable. Özseçen's strive of admiration is to make the collection retouchable again. The clearance between two surfaces signify the vitrine. The front surface up graved trigger to touch where the back surface renders the image in order to see through. For each flower as if they are portraits and scientific volumes. Plays with the inevitable idea of preservation and tradition of looking at art work. Suggestive clearance in between two glass surface signifies the untouchable objects displayed in the Museum.*
*Excerpt from Ebru Özseçen's lecture "Artwork As Sensory Space" at Harvard University, Sever Hall, May 2015, Boston, USA.

"Glass Flowers", 1999. Iris prints