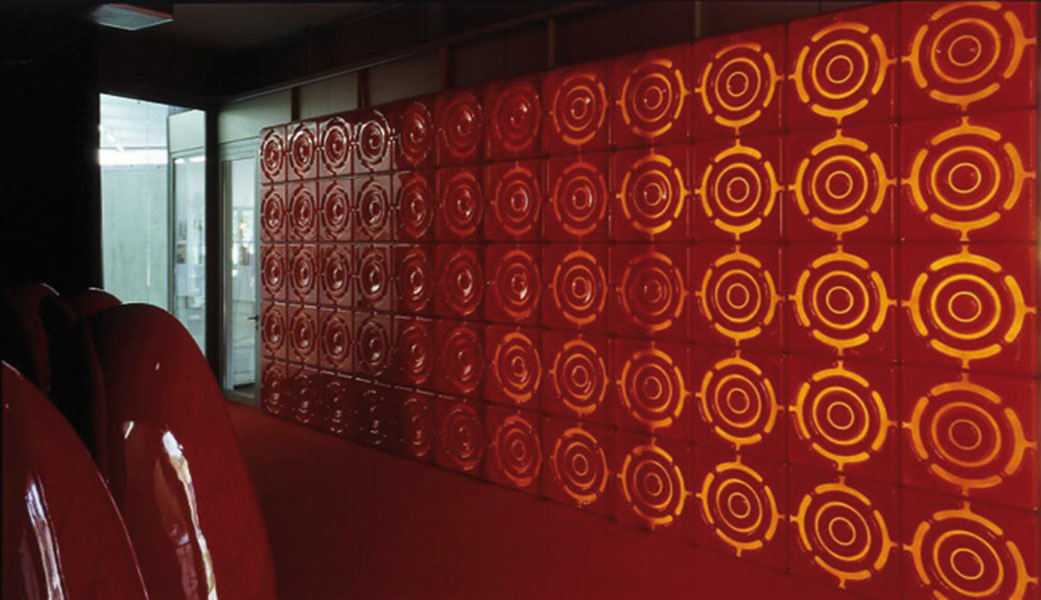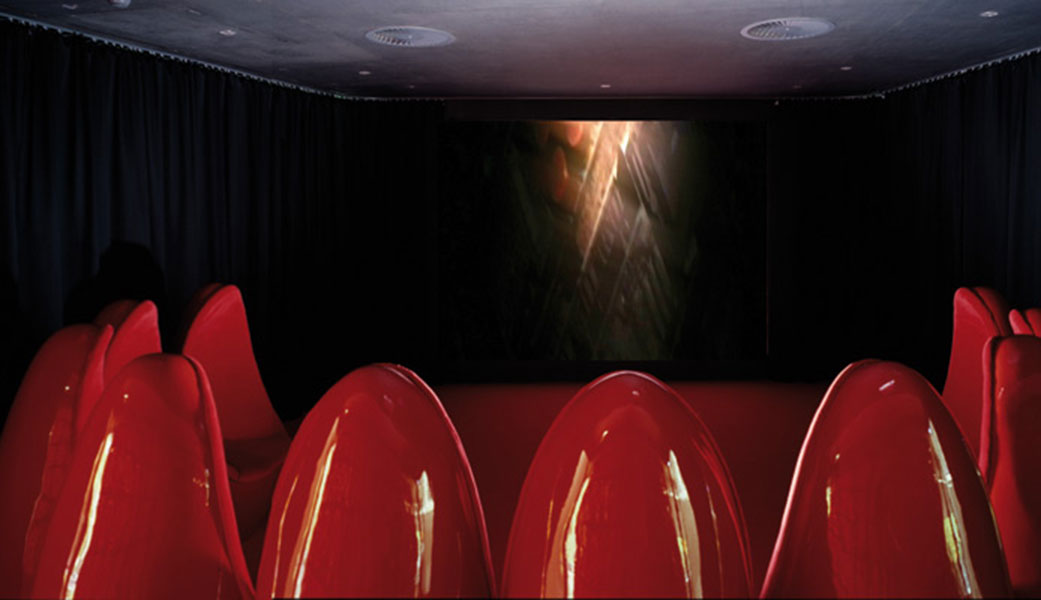 "City", 2000. Installation view, "25th São Paulo Biennial" Pavilhão Ciccillo Matarazzo São Paulo, Brazil for "Metropolitan Iconographies" curated by Alfons Hug -Turkish section curated by Fulya Erdemci/ "untitled [city IV]", gfzk, Leipzig, Germany curated by Ilina Koralova/ "Masterworks from the ZKM Collection", Karlsruhe, Germany curated by Peter Weibel/ "City", 2000. Science and Technology Museum Coimbra, Coimbra, Portugal. Courtesy: Science and Technology Museum, Coimbra, Portugal/Mondriaan Foundation, Amsterdam, Netherlands/ São Paulo Biennial, São Paulo, Brazil/ gfzk, Leipzig, Germany/ Ebru Özseçen. Interior& video: ed.3/5 ZKM Collection, Karlsruhe, Germany. Video: ed. 1/5,ed.2/5 Ministry of Science, Technology and Higher Education, Portugal.
Ebru Özseçen adapts a vast range of different media, distilling them unique visual possibilities, which can be exemplified in her DVD projection, City, 2000. She also contributes to Iconografias Metropolitanas with this work in which she creates a science-fictive, gloomy city image featuring close-up images of "ancient" computer hardware from the early '70s in the Science and Technology Museum of Coimbra. Thus, in City, she brings together the two inevitable structures in our lives: urban and communication. The partly out-of-focus images suggest an aerial view of an urban texture. The blocks of rectangular and round forms of chips and circuits with aging metal parts imply architectural units as well as industrial and technological plants, while the corridors between them, together with the cables and cords, propose streets , highways, bridges and the like. Now and then, the focus of the camera allows one to recognize the details of the hardware repeating an emotional tide of remembrance and forgetting. It not only proposes a futuristic image of a city that can be seen in films like Brazil or Blade Runner, but with its rigid format created by the mirror images it also refers to ancient despotic cities, temples and shrines.*
*excerpt is published in "Metropolitan Iconographies", "25th São Paulo Biennial" catalogue both Portuguese and English p. 110 -111 on Ebru Özseçen's work "Beyoglu" written by Fulya Erdemci.
"City", single channel video projection with sound, custom made acrylic glass wall, twelve chairs, carpet.